July 2, 2017
Five Ways People with Disabilities Are Driving Innovation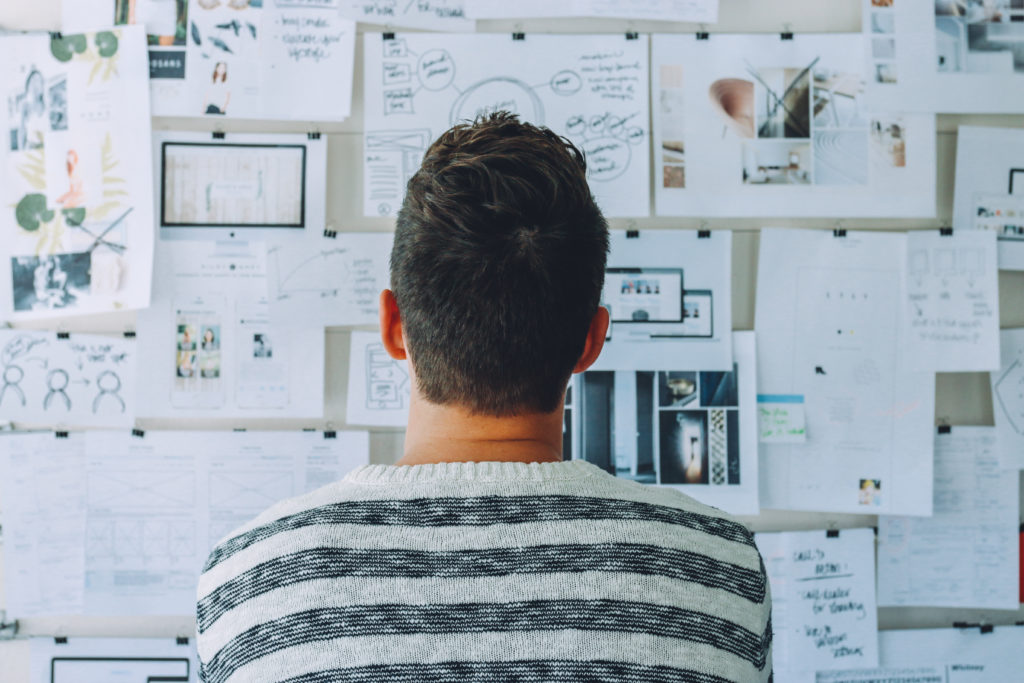 Twenty-two percent of adults in the U.S. have a disability. Accessibility matters. Inclusive design, as a general rule, ensures a product or service can be accessed, understood and used by all people, regardless of their ability or disability.
From the entertainment and fashion industry to the world of super heroes, technology is changing the landscape of disability. Advancements are pushing the boundaries, furthering the possibilities, and creating more accessible and inclusive opportunities.  Here are five awesome examples we've seen recently:
Nyle DiMarco is a model, actor, and deaf activist.  He is also the 2015 winner of The CW's America's Next Top Model, and the 22

nd

 Season winner of ABC's Dancing with the Stars. Born into a multigenerational deaf family, Nyle believes his deafness is an asset. At the Leadership Awards Dinner during the 20th Annual National Conference & Biz2Biz Expo entitled "Disability: A Catalyst for Innovation," Nyle will share his barrier-breaking story as a deaf man who has risen above stereotypes to take the world by storm.
The latest DC Comic blockbuster, Wonder Woman, is the first superhero movie with a female lead. Wonder Woman is not this summer's only notable crusader, though. Lion Forge, whose slogan is "Comics for Everyone," has created the first superhero with Down Syndrome. Superb, due to launch in July, tells the story of "two young people faced with challenges who struggle to understand one another, and what it means to be heroes."
Fifteen students at the Parsons School of Design spent a semester rethinking fashion, and designing functional and fashionable clothing for people with disabilities. The end result were pieces that prove "all people have the right to beautiful clothes that make them feel like their best selves."
People are constantly designing new ways to connect, communicate, and engage.  Collaboration between USBLN partner Apple and Starkey Hearing Technologies resulted in the Halo hearing aid.  These devices intuitively connect to iPhone

®

, iPad

®

, iPod touch

®

 and Apple Watch

®

 via Bluetooth

® 

technology.  Also, building on the idea that having "things sticking out of your ears" is now commonplace, Bose has developed the Hearphones.  Hearphones look like typical wireless earbud headphones, and help those with tinnitus and hearing loss cope with conversations in noisy places.
The A11y Project exists to make web accessibility easier for front end developers to implement. According to Dave Rupert, one of the project creators, "The goal of The A11Y Project is to create a resource that every front end developer can rely on so that together we can incrementally improve the internet."  Now, there's something we can "a11" get excited about.  For lots of very tactical instructions on accessible web development, visit www.a11yproject.com.
We encourage you to join us in Orlando at the 2017 USBLN 20th Annual National Conference & Biz2Biz Expo, entitled "Disability: A Catalyst for Innovation," and embrace your ability to contribute to breakthrough innovations within your own organization.  This three-day leadership conference is the preeminent national business-to-business event that focuses on sharing and developing proven strategies for including people with disabilities in the workplace, supply chain, and marketplace.





Maximizing Your Experience at the 2017 USBLN 20th Annual National Conference
People attend conferences for different reasons, mainly because it helps them learn, grow and connect. While the 2017 USBLN 20th Annual National Conference will offer its attendees that and more, conferences are ultimately what you make of them. We understand this, and want to share some tips to ensure you have the most valuable and engaging experience.

---


USBLN Goes Global at the First Global Disability Employment Summit
Last month, the U.S. Business Leadership Network (USBLN) and the U.S. Chamber of Commerce hosted the Global Disability Employment Summit in Washington D.C.

---


Necessity Is The Mother of Invention
As inhabitants of a world not always ideally built to suit their needs, members of the disability community innovate to make their lives easier. These accommodations not only help them, but promote inclusiveness, ultimately benefiting everyone. Here are a few examples of incredible innovations in the marketplace today.

---


Exploring Global Disability Employment Strategies
The USBLN Global Disability Employment Summit will be held on July 27th, at the U.S. Chamber of Commerce in Washington D.C. Companies present will share best practices, and collaborate on ways to promote accessibility, supplier diversity and government regulations related to hiring people with disabilities outside the U.S. 

---


USBLN Conference Exclusive Sessions now available for Sign-Up
The Wednesday, August 23rd Industry Sectors Roundtable at the USBLN Annual Conference is an exclusive benefit for corporate partners that support the USBLN at the Ruby level or higher.

---