April 3, 2018
The Forum on Workplace Inclusion Honors USBLN with 2018 Diversity Awards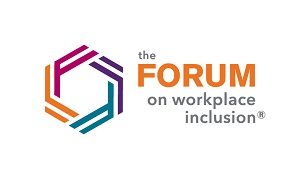 In 2008, The Forum on Workplace Inclusion created an awards program to recognize individuals or organizations dedicated to raising awareness of diversity and inclusion in the workplace. Since then, The Forum hosts an annual celebration in honor of those that impact change and demonstrate sustained support for advancing equality in the workplace. This year, The Forum on Workplace Inclusion is recognizing USBLN as a recipient of the 2018 Winds of Change Award.

"This award places us among a group of dedicated and distinguished workplace equality advocates. We're immensely proud to be chosen to receive the 2018 Winds of Change Award," said Jill Houghton, USBLN's Executive Director.

Congratulations to all of this year's recipients! The Diversity Awards will be presented at The Forum on Workplace Inclusion Annual Conference. Celebrating its 30th year, it is the nation's leading forum for advancing diversity and inclusion in the workplace. The awards ceremony will take place on April 11th, in Minneapolis. More information about the Diversity Awards and the conference can be found on their website.





2018 Annual Conference – Resources on Accommodations
For those conference attendees in need of medical equipment/scooters, etc. – The Cosmopolitan of Las Vegas has provided the names of several vendors whose information is included below. Of course, you are welcome to choose any vendor you prefer, we have provided these for convenience and this in no way serves as an endorsement. If […]

---


Get to know Chad Jerdee
As an amputee, I know what it feels like to be different and have people make assumptions about what I can and can't do. Disability inclusion is about overcoming those assumptions.

---


USBLN and the American Council of the Blind form partnership
The partnership encourages corporate America to be more inclusive of people who are blind or visually impaired.

---


Autism at Work Virtual Career Fair
Wednesday, April 25 | 1-3PM (PDT). You are invited you to attend an Autism at Work Virtual Career Fair. It is free to attend.

---


Top Corporations seek to Recruit Disability Talent
USBLN connects talent with disabilities with top corporations through innovative Virtual Career Event Washington D.C., March 07, 2018 (GLOBE NEWSWIRE) Through the Virtual Career Event organized by the US Business Leadership Network (USBLN), top corporations are recruiting talent with disabilities who have a minimum of two years of work experience in STEM, finance or business. Participating companies […]

---