May 25, 2017
Thank You & Welcome to USBLN Board
Ann Andreosatos, VP Human Resources, New Chapter Inc. (Procter & Gamble) has served 7 years on the USBLN board. She was re-elected to the Board in 2012. Ann has provided immense guidance and direction to the USBLN and has encouraged the success of the Disability Supplier Diversity Program.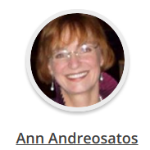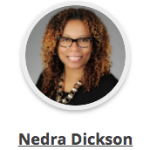 Nedra Dickson is the Global Supplier Diversity and Sustainability Lead for Accenture. Nedra has grown Accenture's Mentoring Program – Diverse Supplier Development Program (DSDP) in four geographies (US, Canada, UKI & South Africa). Nedra brings a wealth of experience for diversity and inclusion in the supply chain and the USBLN looks forward to having her on the USBLN Board.





Top Corporations seek to Recruit Disability Talent
USBLN connects talent with disabilities with top corporations through innovative Virtual Career Event Washington D.C., March 07, 2018 (GLOBE NEWSWIRE) Through the Virtual Career Event organized by the US Business Leadership Network (USBLN), top corporations are recruiting talent with disabilities who have a minimum of two years of work experience in STEM, finance or business. Participating companies […]

---


Preserve the ADA
We cannot roll back the rights of people with disabilities. The ADA Amendments Act of 2008 (ADAAA) that amended the Americans with Disabilities Act of 1990 "provides a clear and comprehensive national mandate for the elimination of discrimination against individuals with disabilities." The USBLN strongly supports the goals of the ADA to ensure equality of […]

---


Read the 2017 USBLN Annual Report
THANK YOU to our corporate partners, strategic alliances, board members, disability-owned businesses, students and recent graduates, local USBLN Affiliates and allies. Together we have achieved so much in 2017. Disability inclusion is a journey for all of us. For now, let's acknowledge the advancements we've made in 2017.

---


USBLN Now Offers New Two-Year Certification for Disability-Owned Businesses
The USBLN recently launched a 2-year certification for all disability-owned business owners. The USBLN's decision to expand its nationally recognized certification from one year to two provides a greater value to disability business owners.

---


These Diversity & Inclusion influencers recommend your company use the Disability Equality Index…here's why.
USBLN asked corporate partners and strategic alliances: "Why should a corporation take the DEI?" The responses flooded in. From Ed Mackey, Executive Vice President, Global Operations, Boston Scientific to Senator Ted Kennedy Jr., we heard why the DEI is important to their efforts and why your company should register too.

---