February 22, 2017
The US Business Leadership Network Elects New Board Officers
The US Business Leadership Network (USBLN) Board of Directors has elected new officers.
The new leadership team includes Jenny Lay-Flurrie as Chair, Regina O. Heyward as Vice-Chair, and Janice Little as Secretary/Treasurer. Steve Pemberton, will remain a member of the executive committee as Immediate Past Chair.
"I want to thank Steve for his service as chair of the board and continued support of USBLN. Under his leadership USBLN has experienced growth and expansion of our team and programs." said Jill Houghton, President and CEO or USBLN. "I am eager to begin working with this tremendous group of leaders to continue to further the full inclusion of people with disabilities in the workforce, marketplace and supply chain. Their unique experience and areas are expertise will help bring USBLN to the next level."
Jenny Lay-Flurrie, incoming USBLN Board Chair, noted, "I'm incredibly excited to partner with USBLN. There is so much opportunity ahead and I couldn't be more thrilled about the prospect of working together to reduce the unemployment rate for people with disabilities."
Get to know our new officers; they are looking forward to working with all of our members.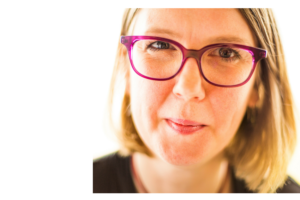 Chair: Jenny Lay-Flurrie, Chief Accessibility Officer, Microsoft
Jenny Lay-Flurrie has a passion to see people of all abilities reach their full potential. Jenny is Chief Accessibility Officer at Microsoft leading our efforts to drive great products, services and websites that empower people and organizations to achieve more. Her team is at the forefront of creating positive experiences that apply technology to make a difference in the world and the lives of individuals from how we hire and support people with disabilities in employment to innovative technology that aims to revolutionize 'what's possible' for people with disabilities. In 2014, Jenny was recognized as a 'Champion of Change' by the White House.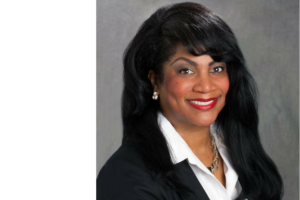 Vice Chair: Regina O. Heyward, Senior Vice President and Head of Supplier Diversity, Wells Fargo
With more than 17 years of multi-industry global supply chain and supplier diversity strategy experience, she leads a team that is responsible for developing and engaging certified diverse suppliers to integrate them into the company's sourcing and procurement processes. Heyward has developed high impact supplier diversity programs and led strategic supply chain initiatives globally in regions including Asia, Latin America and Europe. Heyward has been featured three times by DiversityPlus magazine as one of the "Top 25 Women in Power Impacting Diversity," and has received numerous other awards for her leadership in supplier diversity, including honors from Minority Business News and Diversity Inc. Magazine.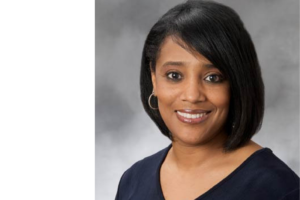 Secretary/Treasurer: Janice Little, Vice President of Diversity & Inclusion, McKesson Corporation
Janice has enjoyed a career that aligns her personal passion and professional interest. As a trained financial professional that successfully transitioned to HR, she has a proven track record of getting results by implementing innovative strategies that support business objectives. Currently, as the Vice President of Diversity and Inclusion, Janice establishes the strategic direction for diversity initiatives at McKesson. She ensures diversity and inclusion is integrated into McKesson's business, talent and culture strategies. Since joining in 2010, McKesson has improved the diversity of their workforce representation and inclusion scores; launched 7 national employee resource groups and created link between Diversity and business impact. She has been recognized as a Top Leader in Diversity & Inclusion by Black Enterprise and is also Certified Public Accountant.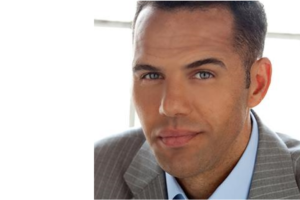 Immediate Past Chair: Steve Pemberton, Vice President, Diversity & Inclusion, Global Chief Diversity Officer, Walgreens Boots Alliance

Steve Pemberton is Vice-President, Diversity and Inclusion for Walgreens Boots Alliance, the first global pharmacy-led, health and wellbeing enterprise in the world, employing 370,000 people in 25 countries. Prior to that he served as Chief Diversity Officer for Walgreens, becoming the first person to hold that position in the historic company's 114 year history. He is widely considered a subject matter expert on matters of diversity and inclusion and its importance to the sustainability of organizations and the communities they serve.





2018 Annual Conference – Resources on Accommodations
For those conference attendees in need of medical equipment/scooters, etc. – The Cosmopolitan of Las Vegas has provided the names of several vendors whose information is included below. Of course, you are welcome to choose any vendor you prefer, we have provided these for convenience and this in no way serves as an endorsement. If […]

---


Get to know Chad Jerdee
As an amputee, I know what it feels like to be different and have people make assumptions about what I can and can't do. Disability inclusion is about overcoming those assumptions.

---


The Forum on Workplace Inclusion Honors USBLN with 2018 Diversity Awards
In 2008, The Forum on Workplace Inclusion created an awards program to recognize individuals or organizations dedicated to raising awareness of diversity and inclusion in the workplace. Since then, The Forum hosts an annual celebration in honor of those that impact change and demonstrate sustained support for advancing equality in the workplace. This year, The Forum […]

---


USBLN and the American Council of the Blind form partnership
The partnership encourages corporate America to be more inclusive of people who are blind or visually impaired.

---


Autism at Work Virtual Career Fair
Wednesday, April 25 | 1-3PM (PDT). You are invited you to attend an Autism at Work Virtual Career Fair. It is free to attend.

---