April 15, 2015
USBLN Board of Directors Member Colleen Fukui-Sketchley Honored by the University of Washington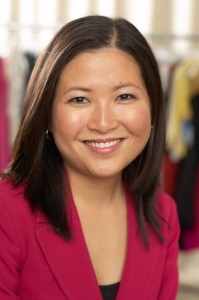 COLLEEN FUKUI-SKETCHLEY
Corporate Center Diversity Affairs Director, Nordstrom, Inc.

Colleen Fukui-Sketchley, diversity affairs director for Nordstrom, is the University of Washington's 2015 Charles E. Odegaard Award recipient in recognition for her leadership in the private sector and volunteer efforts both on campus and in the community.

For over 12 years, she was on the Friends of the EOP Board of Trustees, including stints as its president and vice president. She was also a member of the UW Alumni Association Board of Trustees, serving as president in 2010-2011 and helping launch UW Impact, UWAA's legislative advocacy committee. The youngest woman to receive the Odegaard Award, Fukui-Sketchley is active in national organizations supporting Asian Pacific American women and people with disabilities.

She is currently serving a four-year term as an appointed member of the Governor's Taskforce for Disability Employment aimed to increase the employment of people with disabilities in the state of Washington. The Charles E. Odegaard Award was established in April of 1973 and is the only University and community selected award and is regarded as the highest achievement in diversity at the University.





5 Ways to Participate in Global Accessibility Awareness Day #GAAD
On May 17th, the USBLN will be celebrating Global Accessibility Awareness Day (GAAD). GAAD was established to create awareness and generate conversations about accessibility, specifically web accessibility, for people with disabilities. 

---


USBLN Facilitates Over 8,000 New Hires with Disabilities Through Going for the Gold Program
Through the Going for the Gold (GFG) program, the USBLN is aiding 20 Fortune and Global 500 companies achieve the "gold standard" in hiring and fully including individuals with disabilities in their workforces. 

---


Businesses Collaborate to Change the Unemployment Rate for People with Autism
This week, organizations across industries will gather at the third annual Autism at Work Summit, which will take place on Microsoft's Campus in Redmond, Washington, April 24-26, 2018.

---


2018 Annual Conference – Resources on Accommodations
For those conference attendees in need of medical equipment/scooters, etc. – The Cosmopolitan of Las Vegas has provided the names of several vendors whose information is included below. Of course, you are welcome to choose any vendor you prefer, we have provided these for convenience and this in no way serves as an endorsement. If […]

---


Get to know Chad Jerdee
As an amputee, I know what it feels like to be different and have people make assumptions about what I can and can't do. Disability inclusion is about overcoming those assumptions.

---