May 17, 2017
VOYA invites USBLN to ring NYSE Opening Bell
On May 17th, Voya Financial was recognized by the New York Stock Exchange (NYSE) at the 225th Anniversary Celebration honoring companies positively impacting society. USBLN, as a partner of Voya Financial, was invited to help ring the opening bell at the New York Stock Exchange.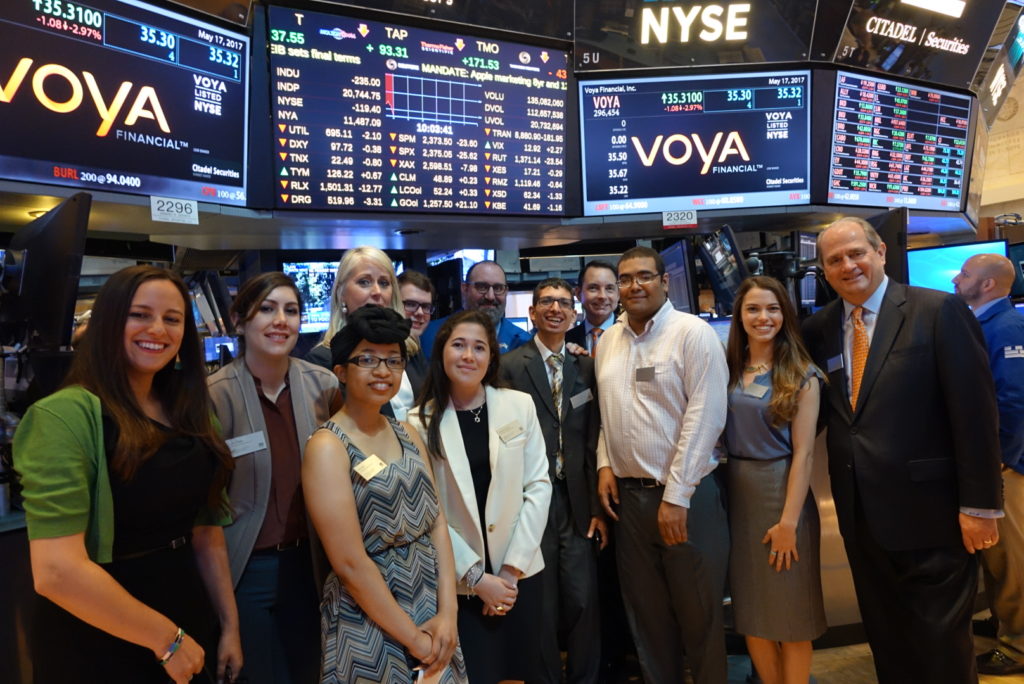 USBLN has seen first-hand how Voya is committed to diversity and inclusion. Voya had generously invited USBLN and four students from the Rising Leaders Mentoring Program to the New York Stock Exchange.

The partnership between USBLN and Voya Financial has been expanding, with Rising Leaders invited to shadow Voya CEO Rodney Martin during their National Day of Service. Click to read full press release.





A Global Untapped Talent Pool: Employees with Disabilities 
CTI's report "Disabilities and Inclusion" has uncovered that employees with disabilities make up an enormous global talent pool that employers overlook far too often -- to their own detriment.

---


National Disability Employment Awareness Month 
Whether it's a vision, hearing, physical, or cognitive limitation, there are several ways a person can make the case for making sure disability doesn't stand in the way of landing a dream job.

---


USBLN Affiliate Disability Employment Awareness Month Events
It's National Disability Employment Awareness Month, and the BLNs are hosting local and regional events to celebrate, educate and assist both employers and people with disabilities. Attend an event in your area, or share with your friends and colleagues near and far.

---


Registration Now Open for the 2018 Disability Equality Index (DEI) Survey
The DEI is an aspirational and educational tool intended to help companies identify opportunities for continued improvement, as well as help build its reputation as an employer of choice.

---


USBLN and Communication Service for the Deaf form strategic alliance
USBLN and CSD are proud to announce a strategic alliance to increase the employment rate for deaf, hard of hearing and deafblind individuals.

---