May 17, 2017
VOYA invites USBLN to ring NYSE Opening Bell
On May 17th, Voya Financial was recognized by the New York Stock Exchange (NYSE) at the 225th Anniversary Celebration honoring companies positively impacting society. USBLN, as a partner of Voya Financial, was invited to help ring the opening bell at the New York Stock Exchange.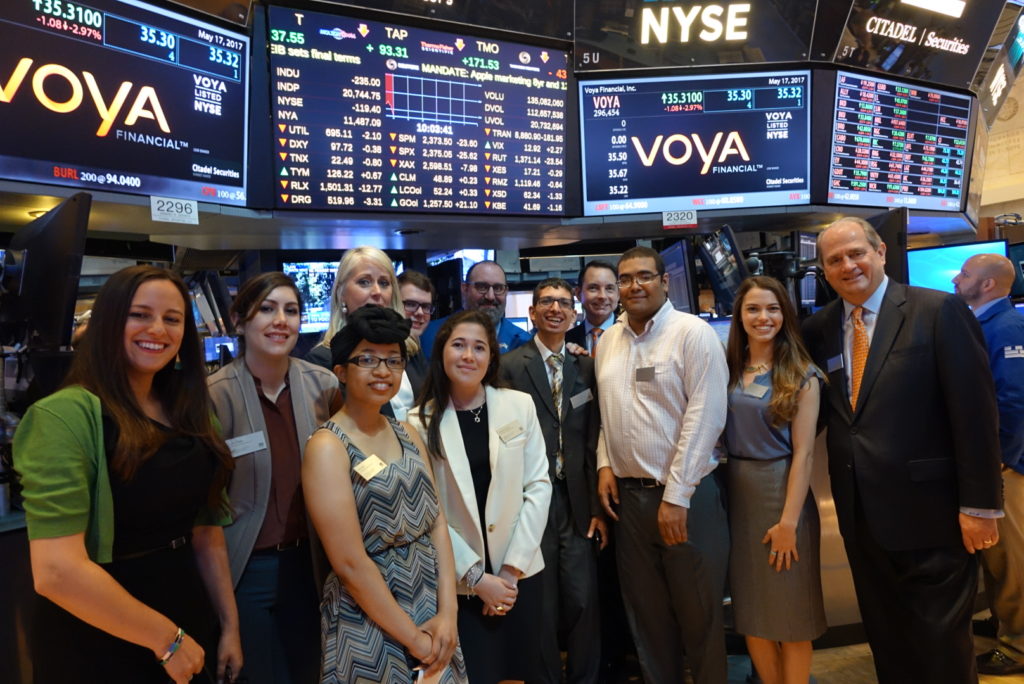 USBLN has seen first-hand how Voya is committed to diversity and inclusion. Voya had generously invited USBLN and four students from the Rising Leaders Mentoring Program to the New York Stock Exchange.

The partnership between USBLN and Voya Financial has been expanding, with Rising Leaders invited to shadow Voya CEO Rodney Martin during their National Day of Service. Click to read full press release.





Maximizing Your Experience at the 2017 USBLN 20th Annual National Conference
People attend conferences for different reasons, mainly because it helps them learn, grow and connect. While the 2017 USBLN 20th Annual National Conference will offer its attendees that and more, conferences are ultimately what you make of them. We understand this, and want to share some tips to ensure you have the most valuable and engaging experience.

---


USBLN Goes Global at the First Global Disability Employment Summit
Last month, the U.S. Business Leadership Network (USBLN) and the U.S. Chamber of Commerce hosted the Global Disability Employment Summit in Washington D.C.

---


Necessity Is The Mother of Invention
As inhabitants of a world not always ideally built to suit their needs, members of the disability community innovate to make their lives easier. These accommodations not only help them, but promote inclusiveness, ultimately benefiting everyone. Here are a few examples of incredible innovations in the marketplace today.

---


Exploring Global Disability Employment Strategies
The USBLN Global Disability Employment Summit will be held on July 27th, at the U.S. Chamber of Commerce in Washington D.C. Companies present will share best practices, and collaborate on ways to promote accessibility, supplier diversity and government regulations related to hiring people with disabilities outside the U.S. 

---


Five Ways People with Disabilities Are Driving Innovation
From the entertainment and fashion industry to the world of super heroes, technology is changing the landscape of disability. Advancements are pushing the boundaries, furthering the possibilities, and creating more accessible and inclusive opportunities. Here are five awesome examples we've seen recently:

---