May 17, 2017
VOYA invites USBLN to ring NYSE Opening Bell
On May 17th, Voya Financial was recognized by the New York Stock Exchange (NYSE) at the 225th Anniversary Celebration honoring companies positively impacting society. USBLN, as a partner of Voya Financial, was invited to help ring the opening bell at the New York Stock Exchange.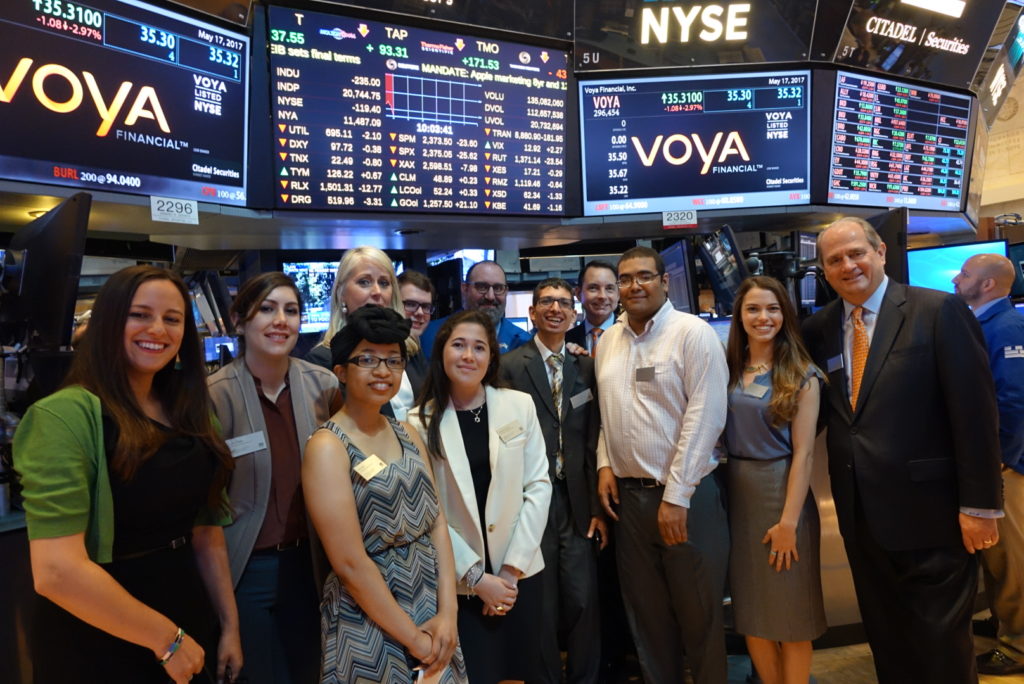 USBLN has seen first-hand how Voya is committed to diversity and inclusion. Voya had generously invited USBLN and four students from the Rising Leaders Mentoring Program to the New York Stock Exchange.

The partnership between USBLN and Voya Financial has been expanding, with Rising Leaders invited to shadow Voya CEO Rodney Martin during their National Day of Service. Click to read full press release.





2018 Annual Conference – Resources on Accommodations
For those conference attendees in need of medical equipment/scooters, etc. – The Cosmopolitan of Las Vegas has provided the names of several vendors whose information is included below. Of course, you are welcome to choose any vendor you prefer, we have provided these for convenience and this in no way serves as an endorsement. If […]

---


Get to know Chad Jerdee
As an amputee, I know what it feels like to be different and have people make assumptions about what I can and can't do. Disability inclusion is about overcoming those assumptions.

---


The Forum on Workplace Inclusion Honors USBLN with 2018 Diversity Awards
In 2008, The Forum on Workplace Inclusion created an awards program to recognize individuals or organizations dedicated to raising awareness of diversity and inclusion in the workplace. Since then, The Forum hosts an annual celebration in honor of those that impact change and demonstrate sustained support for advancing equality in the workplace. This year, The Forum […]

---


USBLN and the American Council of the Blind form partnership
The partnership encourages corporate America to be more inclusive of people who are blind or visually impaired.

---


Autism at Work Virtual Career Fair
Wednesday, April 25 | 1-3PM (PDT). You are invited you to attend an Autism at Work Virtual Career Fair. It is free to attend.

---