February 19, 2018
DOBE Spotlight Series: Mona Lisa Faris
USBLN highlights various disability-owned business enterprises (DOBEs) through the DOBE Spotlight Series. If you'd like more information about USBLN's Disability Supplier Diversity Program, please contact Cami@usbln.org.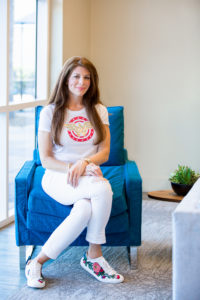 Mona Lisa Faris, the publisher of DiversityComm, originally planned to be a professor of intracultural communication and public speaking when she realized she needed to make an important decision: start a teaching fellowship, or take an entrepreneurial path and begin publishing a newsletter on diversity. Mona Lisa chose the path of entrepreneurship, knowing she could reach and educate more people through the platform of a diversity magazine versus teaching small groups of students at a time. Her decision proved to be a wise one. As the push for inclusiveness in education, employment, and business grew, so did her company. Today, 25 years later, DiversityComm is the publisher of six diversity focused magazines – Black EOE Journal, HISPANIC Network, Professional WOMAN'S Magazine, U.S. Veterans Magazine, Diversity in STEAM, and DIVERSEability – each reaching over 2 million readers.
The USBLN's Disability Supplier Diversity Program has proven valuable for DiversityComm. It's given the company more visibility and recognition, as well as provided Mona Lisa with a stronger platform and expertise to publish a magazine for an audience with which she identifies. According to Mona Lisa, with disability-owned business enterprises (DOBE) certification, she has "gained more credibility, strengthened [her] platform for communication in this industry, and gained more partners." Mona Lisa is certified through other organizations, and feels the USBLN certification process is much simpler, entails less paperwork, is faster, and, best of all, offered every two years. "The USBLN certification department has great customer service, staff, support, and an outstanding turnaround time," she added.
As publisher of a series of magazines that focus on diversity and inclusion, Mona Lisa and her team attend more than 250 diversity-focused conferences throughout the year, and names the USBLN Annual Conference as "one of [her] favorites." According to her, the event is well organized and packed with engaging speakers, appealing workshops, fascinating events, and attended by like-minded individuals eager to learn more about this industry. "The best part of this conference is meeting people with unique and motivational stories. After every conference, I come back with more resources, news, and stats that I know my readers will enjoy," says Mona Lisa.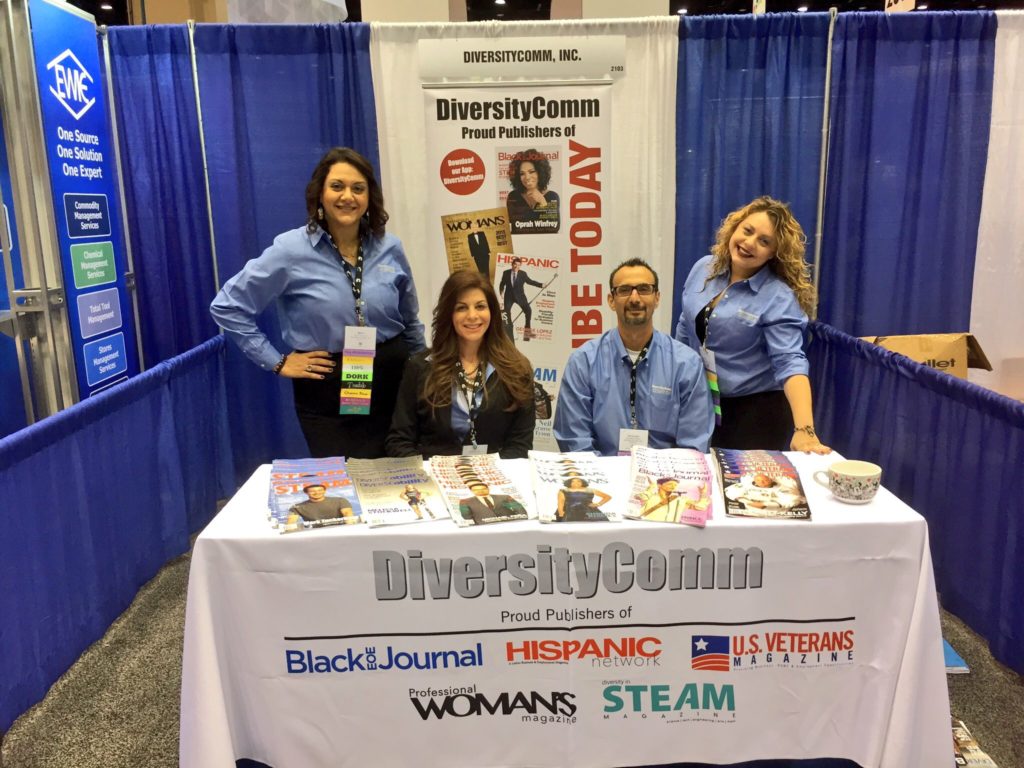 The USBLN's Disability Supplier Diversity Program was designed to help certified DOBEs advance contract opportunities with corporations as well as government agencies. By having a procurement model based on diversity and inclusion, corporations and DOBEs achieve greater economic self-sufficiency, positive community impact, and strengthen the American economy. For more information about this certification program and others we provide, please contact Cami@usbln.org.





DOBE Spotlight Series: Betta Beasley
Prior to founding 2rbConsulting, Betta Beasley, the company's CEO, led an interesting professional life.

---


DOBE Spotlight Series: Artura Taylor
Artura credits USBLN certification and the USBLN Conference for building the type of relationships that have helped her grow as a business owner and a leader. "After attending the USBLN conference last year, I've been able to secure calls with companies I would never have been placed in front of."

---


USBLN And VIB Network Announce Partnership Agreement to Benefit Veteran Business Owners
The USBLN and the Veterans in Business (VIB) Network are proud and excited to announce a new partnership agreement that will enhance the business opportunities and professional development of veteran-disability owned businesses and service-disability veteran owned businesses.

---


DOBE Spotlight Series: iDisability™
iDisability™ is an enterprise-wide eLearning solution. It was developed in a partnership between Joyce Bender and Andrew Houghton, both USBLN Certified DOBEs, and DOBE Host Committee Members.

---


DOBE Spotlight Series: Pat Graves, Caption First
Caption First, a USBLN® Certified DOBE™, has been providing real time captioning services for almost 30 years. The company is dedicated to delivering communication alternatives for people who are deaf, hard of hearing, or have trouble with comprehension and fluency.

---