October 19, 2017
The Public Relations Society of America Recognizes O'Brien Communications
USBLN highlights various disability-owned business enterprises (DOBEs) through the DOBE Spotlight Series. If you'd like more information about USBLN's Disability Supplier Diversity Program, please contact Cami@usbln.org.
The Public Relations Society of America Recognizes USBLN DOBE's Contributions to National PR Industry
Pittsburgh, PA, October 12, 2017 – O'Brien Communications, a Pittsburgh public relations consultancy, has announced that the national Public Relations Society of America (PRSA) and its Independent Practitioners Alliance (IPA) have presented Tim O'Brien with its first annual "Indie Award." The award recognizes outstanding leadership and contributions to the nation's independent practitioner community in the public relations field.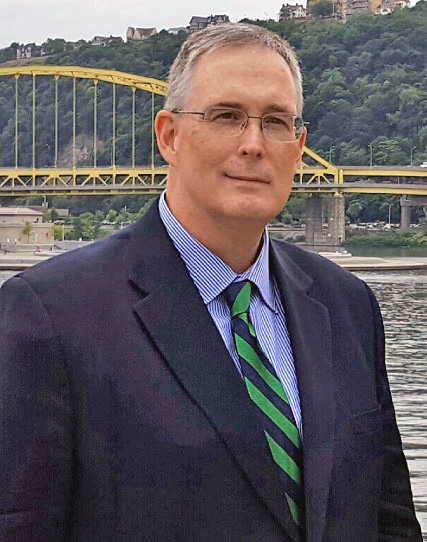 The Indie award was presented at PRSA's International Conference in Boston on October 9, 2017. In presenting the award, the PRSA cited O'Brien's role as author of PRSA's "State of Independence" column that is published in the organization's PR Tactics monthly that is distributed online and in print to all PRSA members in North America. In addition, he was recognized for his active participation in and contributions to the Solo PR Pro forum, a national community of PR consultants.
O'Brien's firm O'Brien Communications is a certified Disability Owned Business Enterprise (DOBE) by the U.S. Business Leadership Network (USBLN), and a certified Small Diverse Business Enterprise (SDB) by the Commonwealth of Pennsylvania's Department of General Services.
He is a veteran professional communicator and an accredited member of PRSA, having served on its Pittsburgh board of directors. He is an alumnus of Duquesne University, and in addition to writing for PRSA, he is a regular speaker before industry and college groups. He is also a monthly columnist for Muck Rack Daily, a national digital media property that serves the country's journalist and public relations communities. He was featured in the Harvard Business Review Press's "The Essentials of Corporate Communications and Public Relations," and he contributed a chapter to PR News's "Crisis Management Guidebook."
About O'Brien Communications


In 2017, Expertise.com recognized O'Brien Communications as one of the top 14 PR firms in Pittsburgh. Founded by Tim O'Brien in 2001, Pittsburgh-based O'Brien Communications builds its client service with a focus on: Corporate Communications & Strategic Planning; Marketing Communications; Public Relations & Media Relations; Content Development & Professional Writing; and Crisis & Issues Management. Clients have ranged from Fortune 500 corporations to nonprofits and emerging start-ups.





DOBE Spotlight Series: Matt Hempel
Agilitech Solutions LLC, a USBLN® Certified SDV-DOBE™ and VA Verified Service Disabled Veteran Owned Small Business, was formed to address the critical issues of web accessibility for the disabled community. It provides automated web accessibility solutions that work with a single line of code.

---


The Resource Network: A USBLN Certified DOBE® Making the Right Connections
The Resource Network (http://www.resnet.org/), a USBLN Certified DOBE® helps to connect resources within and between organizations to catalyze a multiplier effect that optimizes the bottom line.  Their services include Access and Information Integration; Business and Contact Intelligence; Partner Programs as well as Collaboration & Customer Relationship Management.

---


"Billion Dollar Roundtable" Now Includes LGBT, Disability, and Veteran-Owned Businesses in Corporate Supply Chains
Washington, DC – The National Gay & Lesbian Chamber of Commerce (NGLCC), the business voice of the LGBT community, and the USBLN (US Business Leadership Network), the disability inclusion business resource, are pleased to share that The Billion Dollar Roundtable voted to expand their criteria of diverse businesses counted toward a corporation's billion dollar supply chain spend on diverse-owned businesses to include: certified LGBT Business Enterprises (LGBTBEs), Disability-Owned Business Enterprises (DOBEs®), Service-Disabled Veteran Disability-Owned Business Enterprises (SDV-DOBE™) and Veteran-Disability Owned Business Enterprises (V-DOBEs™).

---


Veratics Selected For Highmark Health Supplier Diversity Mentor-Protégé Program
Congratulations to Veretics, Inc., recently se selected as a Veteran Protégé Supplier within Highmark Health's new pilot Supplier Diversity Mentor-Protégé Program, created to provide guidance to diverse companies looking to achieve their growth objectives.

---


NYC moves towards disability inclusion
Last week, USBLN was proud to join a roundtable discussion with the New York City Comptroller, Scott M. Stringer.

---